Wednesday, February 28, 2018

Welcome to the first edition of the ACREL News & Notes! It is published throughout the year and features upcoming meetings, ACRELive presentations, Fellows, and local ACREL events, as well as articles on substantive areas, noteworthy cases and hot topics. We welcome your suggestions! Send ideas to Peggy Rolando, mrolando@shutts.com
--ACREL Communications Committee
Be sure you're logged in to the ACREL site to view any of the articles below!

Welcome to the inaugural issue of ACREL News & Notes, the combination of our historic ACREL Newsletter and our more recent publication, ACREL Notes. Through the hard work of the Communications Committee, led by Peggy Rolando, we have combined the two publications. The plan is to publish eight times each year and to retain both the in-depth analytical articles from the Newsletter and the shorter pieces from Notes. Please let Peggy know what you think about the new approach.
To read the rest of Jay's message, click here.
It is with great sorrow we inform you of the passing of two Fellows of the College.

Our thoughts are with their family, friends and colleagues.
Houston, TX
September 22, 1955 - February 2, 2018
ACREL Fellow since 2003
Wheaton, IL
October 30, 1939 - February 15, 2018
ACREL Fellow since 1985
The American Law Institute paid tribute to Past President Richard Goldberg on February 9, 2018 in Austin, Texas to recognize him for his many years of service to ALI as the Founder and Chair of the ALI Commercial Leasing program (now in its 35th year), the Chair of the ALI Real Estate Finance program and a panelist for the ALI Modern Real Estate Transactions program (which has been presented annually for over 50 years). Dick has chaired or spoken at over 100 programs for ALI and is respected for his breadth of knowledge, which is unequaled. Current ALI Leasing program co-chairs Mark Senn and Peter Aitelli presented Dick with a plaque on behalf of ALI and shared their fondness and admiration for Dick with this year's Leasing program panelists (ACREL Fellows Bill Locke, Jane Smith, Mark Hennigh and Brad Molotsky) and audience.
Laurence G. Preble Beat U. Steiner
Larry Preble and Beat Steiner recently received the American Bar Association's Section of Real Property, Trust and Estate Law 2017 Excellence in Writing Award "Best Practical Use Article" for co-authoring "Sustainability Gets Serious: Drafting Multi-Tenant Office Leases for Net Zero Energy Buildings." Beat Steiner also received the Excellence in Writing Award "Best Overall Article" for co-authoring "Rethinking Rights of First Refusal, Rights of First Offer, and Options to Purchase." Both articles were published in the September/October Probate & Property Magazine.
In January, Scott Jackson was one of five honorees inducted into the California Homebuilding Foundation's Hall of Fame. He was recognized for his contributions to Habitat for Humanity and the HOME(FUL) Foundation, and the mark he has left on the home building industry. Click here to read the full press release.
Law Week Colorado recognized Ed Barad as one of its "Lawyers of the Year." In addition to praising Ed on his accomplishments in the industry in more than 40 years of practice, the article highlights a particularly complex project that he led last year, which closed on a nearly 220,000 square foot building in Austin, TX. Click here to read the full article.
Harris B. Friedus Meredith J. Kane
Harris Friedus and Meredith Kane each earned the title of "Law360's 2017 MVP" and beat out more than 1,000 other nominees. MVPs are selected based upon their successes in high-stakes deals and litigation. Click here to read more about this award.
Congratulations to Kathy Murphy on her 2018 Networking Achievement Award from CREW Boston for her work with the Holmes Beverly Project Team. Click here for more information on the project.

Congratulations to ten of our Fellows who were named among the Who's Who Legal Thought Leaders in Real Estate for 2018. All awardees from the US were ACREL Fellows!
Pictured above: Jay Epstien, Joe Forte, Phil Horowitz, Andrew Lance, Nancy Little, Jonathan Mechanic, Mark Mehlman, Jay Neveloff, Kevin Shepherd and Josh Stein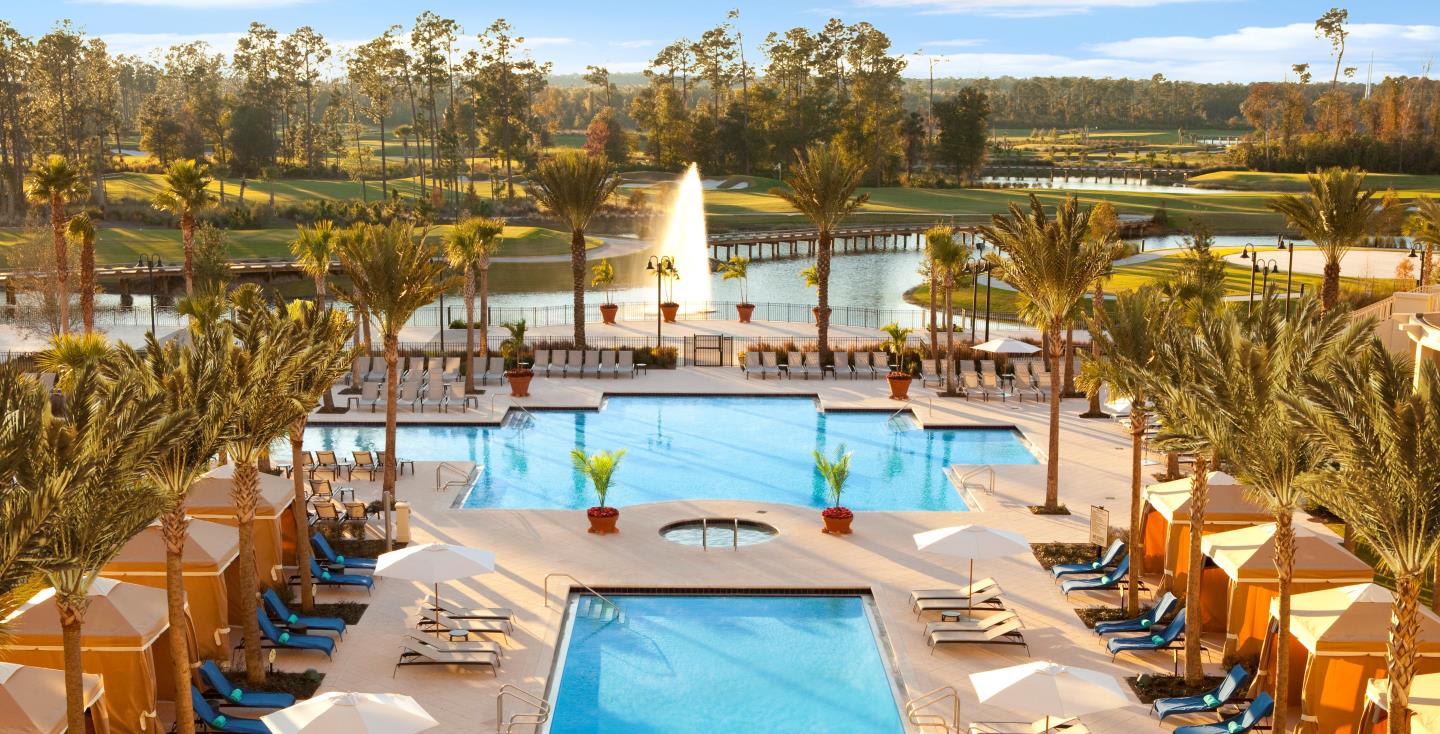 2018 ACREL Mid-Year Meeting: March 22 - 25
We are just a few short weeks away from our meeting in Orlando! We are looking forward to a long weekend with great educational sessions, tours and collegiality. If you have not yet registered, click here to do so. Look for e-mails regarding the release of the mobile app and for information about the meeting. Please note that Disney ticket pricing has gone up, however, the CVB has extended the ACREL rate through March 20. Click here to purchase your tickets.
ACRELive! "Legal" Marijuana: A Primer on the Current State of the Law, Ethical Considerations and Transaction Tips
Thursday, March 1, 2018
1:00 to 2:00 p.m. Eastern
The legalized sale of marijuana for medical and recreational purposes in an ever-increasing number of states presents business opportunities and risks for the real estate industry. While individuals or businesses may be licensed under state law to grow, produce or dispense marijuana, under federal law they remain subject to both criminal prosecution and civil forfeiture. This program will provide an overview of the federal laws and guidance that have promoted and challenged the industry, the state laws that enable medicinal and recreational facilities, and the ethical issues that confront attorneys representing clients involved in the cannabis industry. The program will continue with a discussion of some practical considerations for the real estate community, including leasing, property management, title insurance and property insurance issues. Click here for more information.
ABA and ACREL present: Real Estate Joint Venture Series
Wednesday, March 7, 2018
Part 1: Structuring and Negotiating Real Estate Joint Ventures
1:00 to 2:30 p.m. Eastern
Wednesday, April 4, 2018
Part 2: Exit Mechanisms and Dispute Resolution in Real Estate Joint Ventures
1:00 to 2:30 p.m. Eastern
Click here for more information. Use the ACREL discount code and you and your colleagues can register for $95 for individual sessions and additional registrants are only $75 each.
Series discount code: CRP18E ACREL
Single Program Discount Code: CRP18E55
----------
Houston Fellows gathered on January 17 (despite the cold weather.) Fellows welcomed one of our newest members, David Weiner and his wife Stacey. David is a second generation Fellow, as the son of ACREL Past President Sandy Weiner (pictured with their wives on the right.)
Mark Senn hosted a group of Denver Fellows in his home on February 16; the group is pictured above.
The Regulation of Residential Real Estate Finance Under Trump
David Reiss, Brooklyn Law School, Brooklyn, NY
Reducing Regulation and Controlling Regulatory Costs was one of President Trump's firsts Executive Orders. He signed it on January 30, 2017, just days after his inauguration. It states that it "is the policy of the executive branch to be prudent and financially responsible in the expenditure of funds, from both public and private sources. READ MORE >>
HVCRE and HVADC Comparison Chart
Joseph P. Forte, Sullivan & Worcester LLP, New York, NY
The Clarifying Commercial Real Estate Loans Act (H.R. 2148) was introduced in a bipartisan Senate version by Senators Cotton and Jones. This chart will show the issues that the proposed legislation attempts to clarify or correct. READ MORE >>
Repurposing Golf Courses: Legal Issues and Complications
Reid C. Wilson, Wilson Cribbs + Goren, Houston, TX
America's love affair with golfing is waning. There are too many golf courses and not enough golfers. What will happen to excess golf courses? READ MORE >>
ACREL Fellows Can Help Law Schools Prepare the Next Generation of Real Estate Lawyers
Carl J. Circo, University of Arkansas School of Law, Fayettville, AR
Prepare for a shameless solicitation of volunteers to serve as supervising attorneys in law school externship programs that focus on commercial and transactional practice. READ MORE >>
Triple Net Leases: The Landlor's Property Insurance Dilemma
Marie A. Moore, Sher Garner Cahill Richter Klein & Hilbert, L.L.C., New Orleans, LA
Today, many commercial leases are structured as "triple net" leases in which the tenant is obligated to pay the taxes, perform the repairs, and carry the liability insurance and property insurance on the buildings and improvements. READ MORE >>
Read all of this issue's articles here.

Have you Joined the ACREL LinkedIn Group yet?
If not, follow these easy steps:

Join LinkedIn and create a profile (if you don't already have one).

Request to join the group by clicking this link. Select the button, which says "Ask to Join." Allow 1-2 business days for an admin on the site to approve your request.

Contribute! Make sure to bookmark the group page and share and comment on various posts from ACREL Fellows. You can also easily connect with other Fellows who have already joined the group.

Make sure to add a direct link to your LinkedIn profile on the ACREL site. To do this, login to www.acrel.org and select "Manage Profile" at the top of the page. Click on "Edit Bio" under "Settings and Information." Scroll down to the bottom of the "Personal Information" section and copy your profile URL where it says, "LinkedIn Profile." (Note: you can also add a Facebook profile link if you would like.) After entering the link, scroll down and click "Save Changes."
Our 2018 ACREL Sponsors
Gold Level
Silver Level